Kyle's Castle on the Mount
Cleveland.com Interview - July 2013
"
BEREA
-- The statistics are compelling: The prevalence of autism has risen to about one in every 88 births in the United States.
Autism affects every part of society.
Tracy Gretick, Berea-Midpark High School intervention specialist who lives in Cleveland's West Park area, plans to bring the screening of the documentary, "The United States of Autism," to Cleveland for a one-night showing. The documentary, which received a Pepsi Refresh project grant, is scheduled be shown at 7 p.m. Aug. 15 at Tower City Cinemas in downtown Cleveland.
Part of the film's proceeds will go toward the Berea school district's autistic community outings and life skills programming.
However, at least 40 more advance-sale tickets must be sold online by Aug. 4 to ensure its showing. They are now on sale at
tugg.com/events/4800.
The film follows one man's 11,000 mile, 40-day journey across America visiting 20 families and individuals affected by autism, while searching for answers for his own son.
ADVERTISING
​"The film shows this is not just one group of people that autism affects," Gretick said. "It crosses all cultures, all walks of life. That is not readily out there.
"What a wonderful way to learn about autism, from other families and individuals who are living with it every day."
Gretick and her family do live with autism each day.
Gretick's two children, Kyle and Cassidy Mountcastle, are part of the autism spectrum. Kyle, 18, attends Padua High School and Cassidy, 16, a Cleveland school.
Kyle Mountcastle, 18, a Padua High School senior with autism, practices his guitar in his west side Cleveland home. [
Kyle Lanzer/Sun News]
Autism is defined as a complex developmental disability that usually appears during the first three years of a youngster's life. It occurs more often in boys. Autism affects a person's ability to communicate and interact with others. It is defined as a "spectrum disorder" that affects individuals differently and to varying degrees. There is no single cause of autism.
Berea-Midpark High has six students in its unit. The district's Middleburg Heights Junior High also has a unit. Students have their primary diagnoses in autism. Gretick said some may have emotional disorders, but others may show physical aggression. Some remain in the unit all day, while others attend small group classes in the resource room as well. She has two aides.
"Some are more challenging than others," she said. "They are in different grades, different levels. Each has an individualized education plan."
Her son Kyle, a Padua senior, was diagnosed with autism in grade 9. He originally was diagnosed with attention deficit during testing in fourth grade. His mother suspected autism, especially since he was a late talker. He is considered high-functioning.
Kyle is very open about discussing his disorder.
"You can tell when my social imperfections show up," he said. "It is not that obvious, more subtle. I might ask a question at the wrong time during a conversation."
Cassidy Mountcastle, 16, shows her huge collection of "Littlest Pet Shop" characters. [
Kyle Lanzer/Sun News]
He said he constantly played video games during his younger years, but that changed when he entered high school.
"I realized I wanted to have friends. I had to learn how to ask people to hang out with me. I am friendly with several people, especially those who play music and enjoy art," said the guitar-playing Kyle.
"I like vinyl records, not just for the better sound, but I think it is a little more intimate than the iPods that you carry around."
Kyle would like to do something after graduation that involves his right brain, such as creative writing. He will commute from home in his next educational step after high school. "I know that talking with my mom, that's a hard career. With writing a novel, you have to write something that makes you stand out, like a gimmick or something that is out of the ordinary," he said. "I am not good at time management."
Cassidy is considered in the mid-level of the spectrum. She enjoys gardening, especially vegetables or fruit, although she readily admits she does not like eating either. She loves the computer, including YouTube, on which she posts recordings of her favorite toy collection, Littlest Pet Shop.
A trademark of parents with autistic children is their everyday traveling — whether it is to see tutors, speech therapy, counseling, swim therapy, horseback therapy, occupational therapy or friends' homes.
"Mom's taxi is rolling, every day," Gretick said.
​Gretick and her children plan to see "The United States of Autism." Kyle invites others to do so, too. He said people will better understand how autism affects him, his sister, parents and family members.
"They just don't have a clue about autism and how it affects those of us and their families," he said. "People — neuro-typical people — who don't know me will pass me off as being just a jerk or freak. I am not. I like the same things others like. I want them to see the movie and understand us and our families."
Here is the link to the documentary's
official website
.
See more Berea news at cleveland.com/berea.
​
216-986-7538
Twitter: @JoanneDuMound
"
Powered by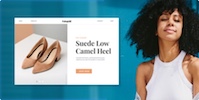 Create your own unique website with customizable templates.